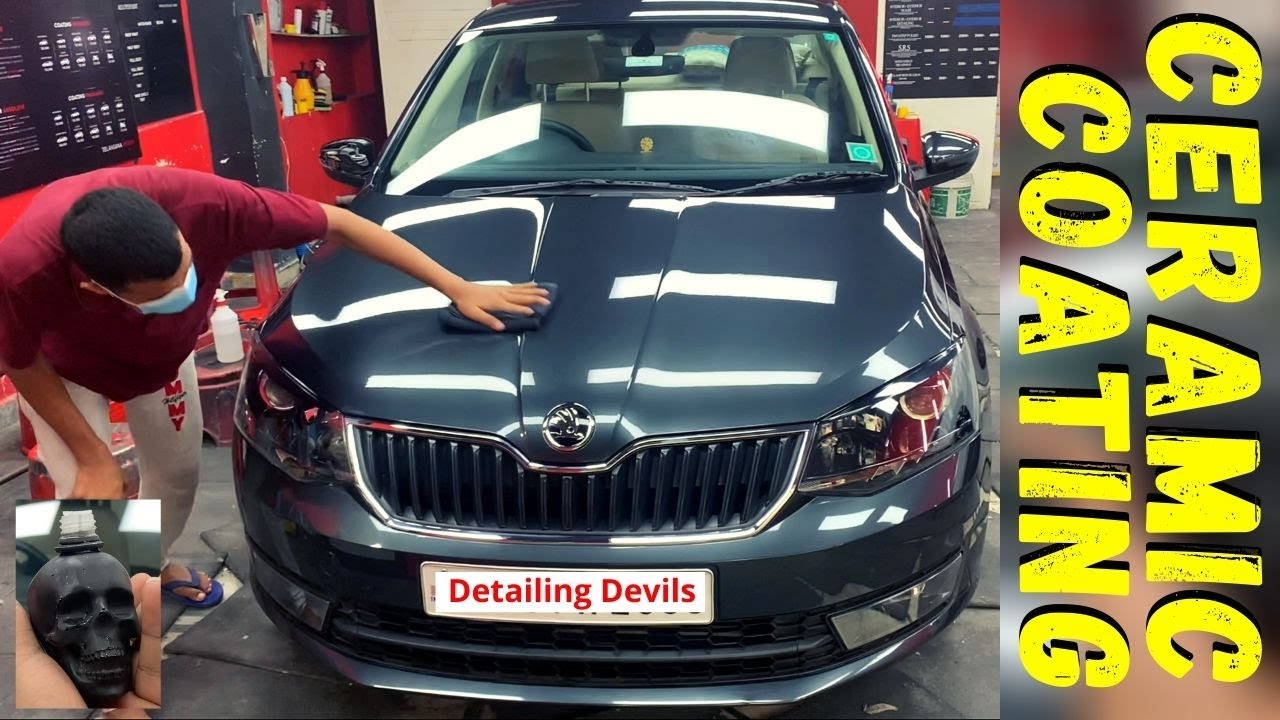 6 Golden tips to maintain your ceramic coated vehicle in the best way!
Gone are the days when cars and bikes were considered as luxuries. Due to the life becoming so fast day by day, they have become necessities for even a common man. So with a possession comes a responsibility to maintain them and one such maintenance is ceramic coating maintenance.
Ceramic coating enhances and protects the look of a vehicle but it isn't that easy as it sounds. If you get your vehicle ceramic coated, you need to be extremely careful about its maintenance to get the most out of it.
But you need not stress too much as here we come into picture to help you maintain your ceramic coated vehicle in the best way. So let's take a look at some of them and make your ride cleaner, shinier, and more awesome than ever.
Wash your ride regularly
A lot of people mistake ceramic coated as an eternal solution for a clean vehicle. But this is not the case at all. Ceramic coating is just a means to enhance the look and give extra protection to your ride's surface, and you will still need to wash your ride regularly to keep it clean.
The Two-Bucket Wash Method
If you are a car enthusiast then you just can't ignore this evergreen car washing method. All you need is two buckets (one for clean water and one for soapy water). This method greatly reduces the chances of placing the dirt on the ride's surface again that has already been removed from the vehicle.
Don't wash your ride under direct sunlight
A lot of times you must have fantasized the idea of washing your babe in sunlight, but believe me dude that it's not that cool as it sounds. Doing so will create nasty water spots on your ride's surface (created by strong sunlight) and you will regret acting on your not so cool idea.
Use a high-quality washing brush
Doesn't matter how expensive your ride is, low quality washing tools will always make it look like piece of crap if you don't do something about it. So it's always best to invest in world-class washing brushes and solutions if you want to give justice to your ultra-expensive purchase.
Never take chances with the washing solutions
If a soap and shampoo can clean your beautiful body and hair doesn't mean that they are meant for your ride also. So you must be very careful and specific about the cleaning product that you are going to use on your ride so that you can flaunt its shine with pride. konw more about ceramic coating click on this link: Ceramic coating
Ignoring wheels is a big mistake
Wheels are just like the footwear to your overall getup. If ignored they can spoil your impression and occasion. So make sure to wash them properly just like you would wash your ride on a beautiful day. Also if you follow a certain pattern for washing your ride, it would take your car's neatness to another level.
So that's all car maniac!
6 golden tips to wash your vehicle in the most ultimate way you have ever experienced.
These tips will let you wash and shine your ride like a pro and let you get more out of your investment and journey.

All the Best.
Keep Shining!