Products
All Detailing Devils Products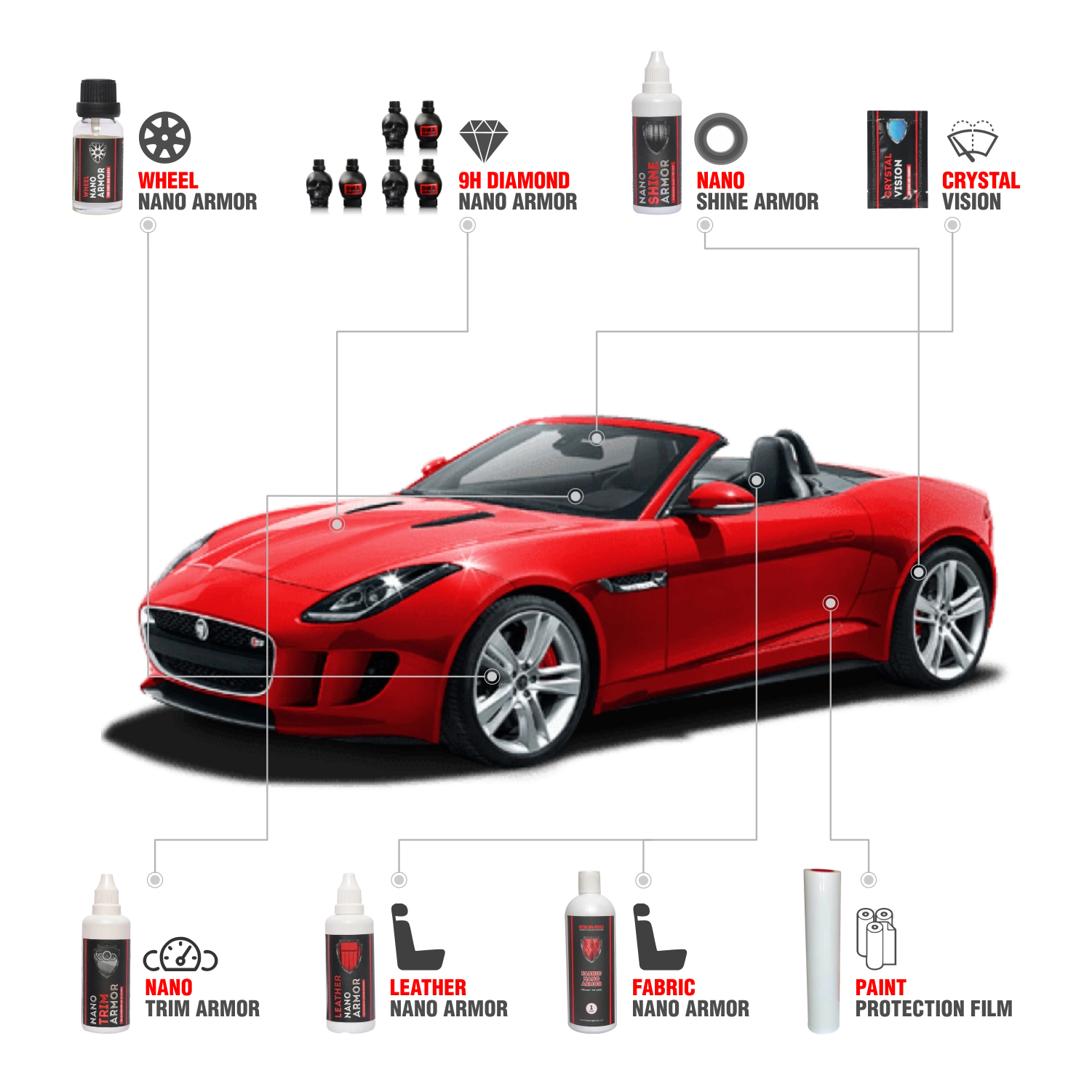 A vehicle is one of the most important investment one makes during a lifetime. Right from the day it is manufactured, to the day it is bought and afterwards, it experiences several surface harshness and blemishes that spoil its shine and the paint finish.

To keep its value from depreciating, it needs an advanced nano ceramic coating protection because the primary layer itself doesn't have the same level of scratch or stone chip resistance that can save it from getting spoiled. And once inflicted, these imperfections are very stubborn to remove no matter how much you wash the surface.
Nano ceramic coating is a type of protective coating that is applied to the surface of a vehicle or other object. It is made up of ultra-small ceramic particles, usually measured in nanometers, which bond to the surface to create a hard and durable layer of protection. This layer is designed to protect against contaminants, the elements, and other damaging factors, helping to maintain the appearance and value of your vehicle.
This is why a tough paint protection coating is required for every vehicle. Choosing the best car detailing product to ensure effective and long-lasting protection could be a challenging task as it requires an in-depth knowledge and thorough research to select the best protection car coating for vehicles.
So, after a detailed research and a number of 'trying-testing' experiments, Detailing Devils detailing studio developed their own line of premium nano tech coatings.
Our car protection products are the best paint protection coatings because
They are equipped with 9H hardness (MOHS scale)
They are hydrophobic, scratch resistant, mud-repellent and chemical resistant.
They are chemical-free
They can be applied to painted surfaces, chrome surfaces, wheels, tires, etc.
They eliminate the risk of cracking, bubbling, rusting and peeling of paint.
Being highly durable, they ensure long-lasting paint protection for years.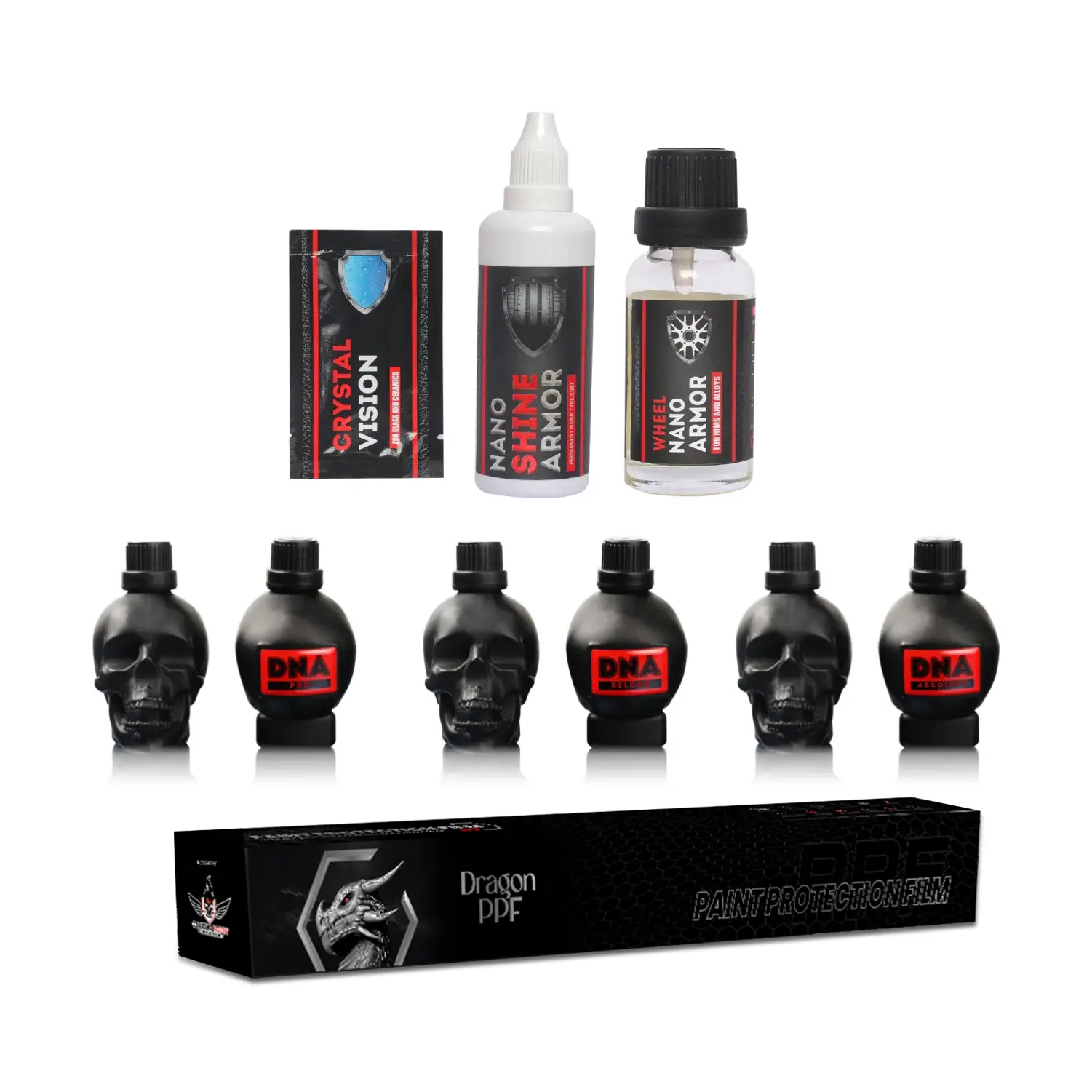 Exterior
The exterior makes the first impression on whoever you come across so you take some extra effort and time to make sure it's top notch. So why hold yourself back in doing the same for your vehicle?

Keeping that in mind we have developed a premium and highly effective range of auto-detailing products that do the job of enhancing and protecting your vehicle superbly.
Benefits of Exterior Paint Protection Coating Products
Our best nano coating offer great protection to a vehicle's exterior surface.
They last much longer than regular paints.
They make the surface of a vehicle very easy to clean.
They are ultra-superior to traditional waxes and sealants.
They are cost effective.
Below is the list of our Exterior Coating Products
View products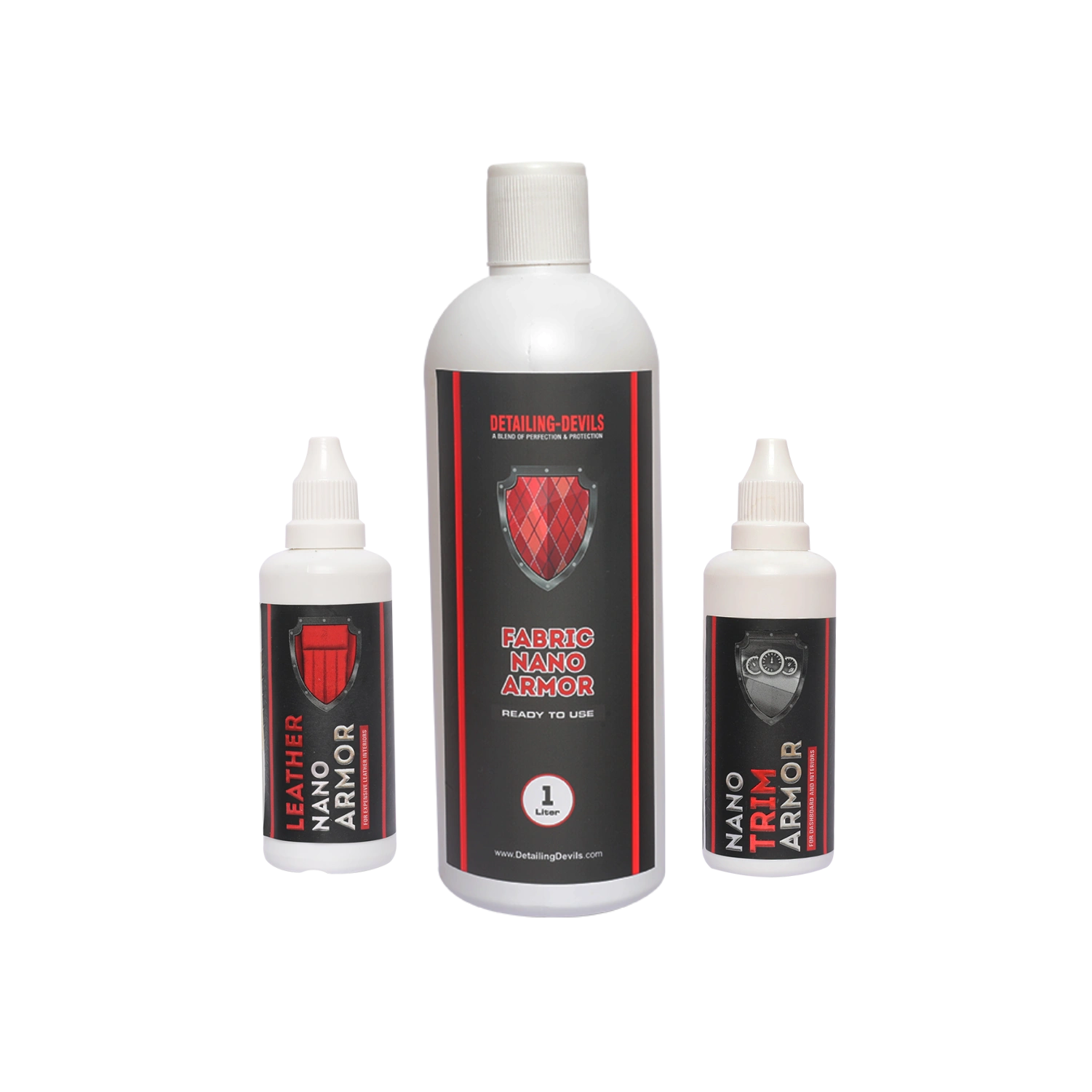 Interior
Once you are done upgrading the outer appearance and protection of your ride through our car detailing, comes the turn of its interior. An interior defines the way not only how much you value your vehicle but how much you value yourself also.

And how's that possible without a specialized range of products, you might ask. So we have developed the same to give your vehicle a feeling that it's the most prized possession in the world.
Benefits of Interior Coating Products
Make it elegant, shiny and pleasing.
Protects it against minor damages and stains.
Makes it durable.
Gives it a hydrophobic effect i.e. easy to clean.
They are effective and efficient at the same time.
Here are the Products:
View products