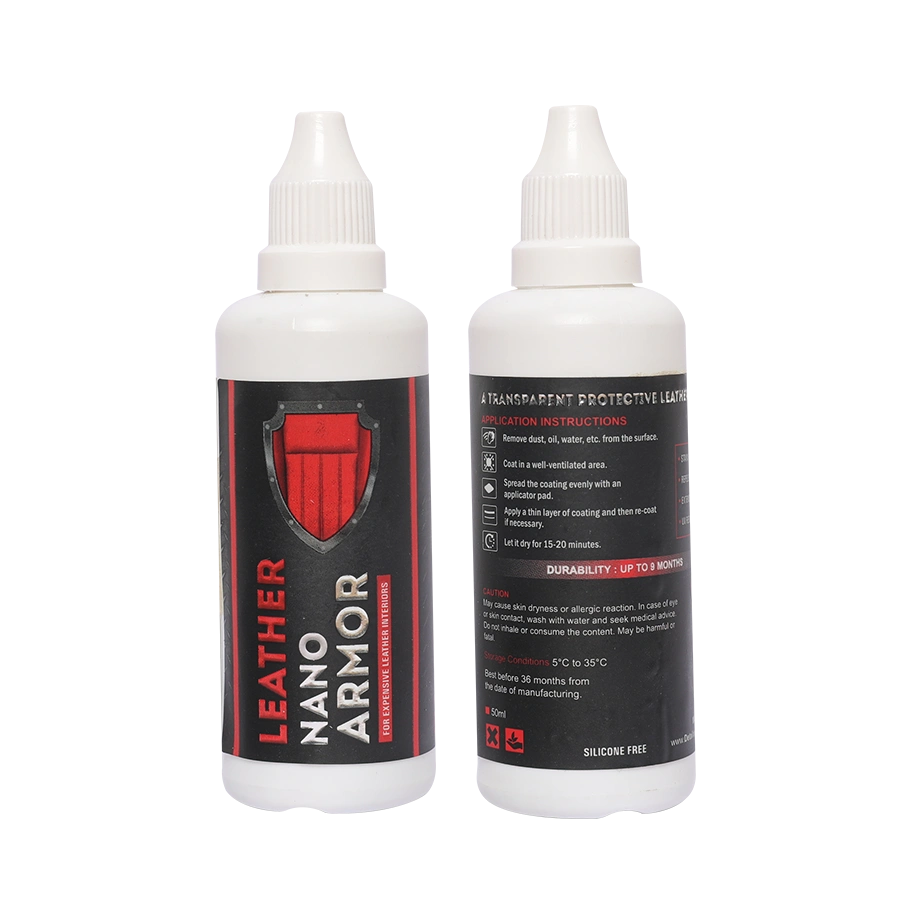 Leather Nano Armor Transparent protective coating for car leather
Leather Nano Armor (LNA) is a protective coating applied to leather surfaces to protect them from water and oil based stains while making them anti-microbial and extremely durable.

Thus, the surface on which it is applied becomes breathable and extremely durable. Leather nano tech armor makes ordinary leather waterproof and easy to maintain.
| | |
| --- | --- |
| Durability | Upto 6 MONTHS |
| Coating Thickness | ~75-100 nm |
| Surface Type | Leather or Leatherette |
| Temperature Durability | 110 °C |
| Chemical Resistance | 10>ph>3 |
| Curing Period | Maximum 24 hours |
KEY FEATURES
Premium and transparent Car leather protection coating.
Great protection against water, oil and other harmful elements.
Makes it more durable and shinier than before.
Makes it more breathable and lively than before.
Makes the leather waterproof and much easier to clean.
Gives car's leather a pleasing fragrance and more hygiene.
Decent protection against scratches, dirt and other contaminants.
100% safe and no side effects at all on the car's leather.