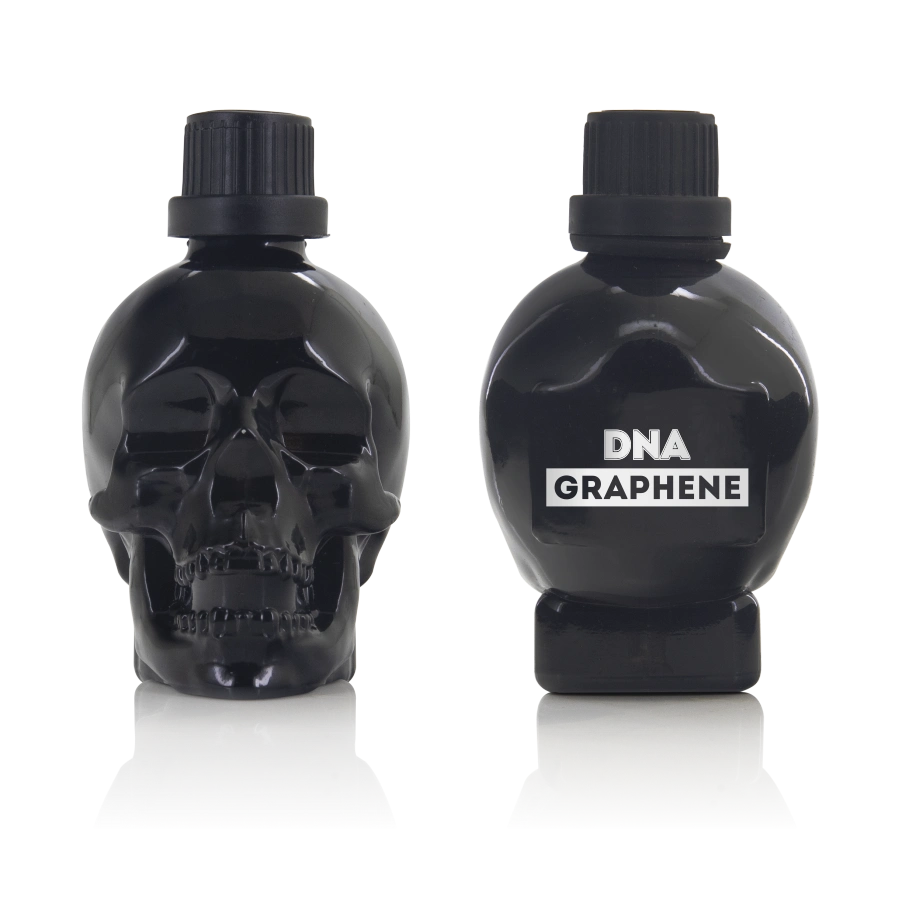 DNA Graphene
The Devils are taking their automobile protective coating game to the next level with DNA Graphene Coating . Unlike any other coating product in the market currently, this brand new coating has 10H Hardness and outshines its predecessor significantly.

DNA Graphene creates a superb and ultra-flexible coating that can be applied to almost every surface that exists.
It's versatile, one-size-fits-all, and uses the latest nano-technology to give your car great results for the years to come.
KEY FEATURES

Brand New Innovation – The DNA Graphene utilizes the latest nano-technology to give your vehicle 6+ years of high-quality protection
10H Hardness -

6+ Years of High-Quality Protection -

Water, Stain & Scratch Resistant -

Easy to Apply – .

Gives a deeper, clearer, and shinier effect -

Can be applied to a huge variety of surfaces –

3D Graphene Nano Structure –
| | |
| --- | --- |
| Packaging | 50ml |
| Appearance | Colourless liquid |
| Chemical resistance | 12>Ph>1 |
| Salt water resistance | Yes |
| Moisture resistance | Yes |
| Pencil hardness (ISO-15184:2012) | 10H |
| Dry film thickness | 0.9-1.1 micro meter |
| Consumption per unit area | 4ML/meter square |
| Density @23 Degree Celsius | 0.87 g/cm cube |
| ph value | 5, 5-6 |
| Dry to touch time | 2h |
| Application temperature | 5 degree Celsius to 30 degree Celsius |
| Temperature durability | 150 degree Celsius |
| Water contact angle after '15000' wet scrub (ISO-11998:2006) | 107 Degree @ 20 microlitre |
| Water sliding angle | 17 Degree @ 20 microlitre |
| Oil contact angle | 87 degree @ 20 microlitre |
| Gloss rate @ 60 degrees ISO | 2813:2014 – 98 (Acrylic) |
| Volatile organic compound (VOC) (ASTM D-2369) | 640 g/L (63%) |
| Reach compliance | Yes |