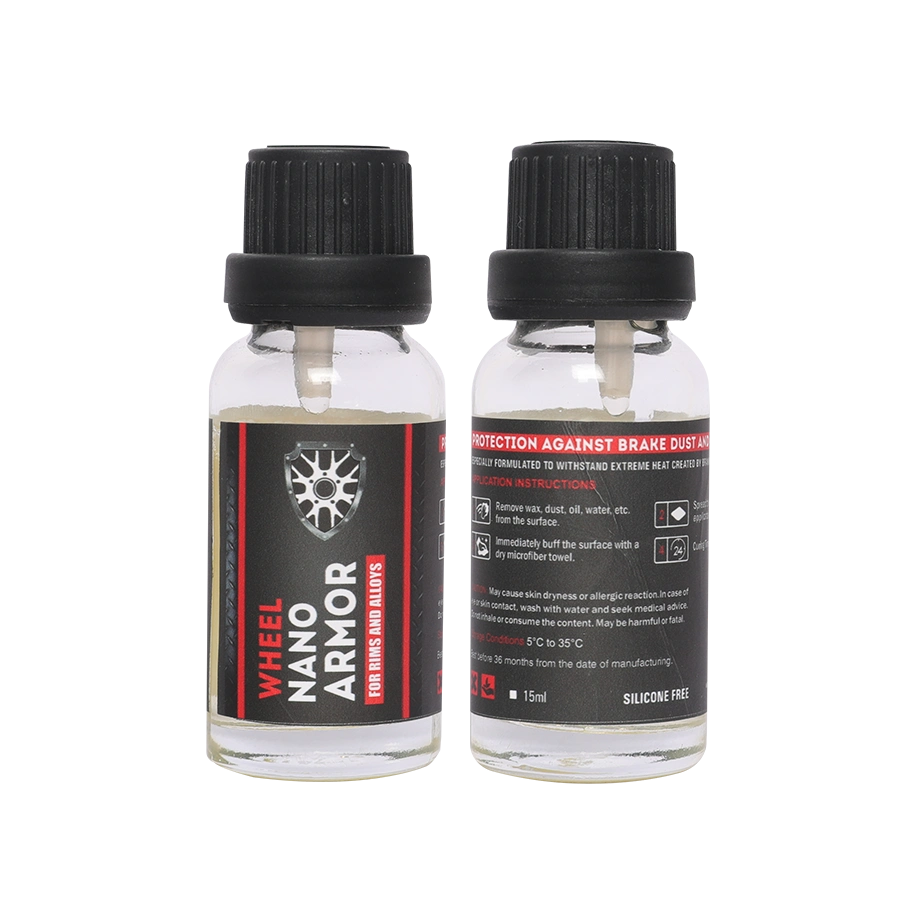 Wheel Nano Armor Made for Spotless & Shining Wheels
Wheel Nano Armor (WNA) is the best protection coat developed for all types of wheels specially alloys specially formulated to withstand heat created by the braking system of vehicles.

In addition to that, it protects wheels against dirt, mud and sludge, with a highly durable protection coat and prevents against oxidation and harmful UV rays while making surface resistant to splashes of muddy, dirty water and thus, helps them with keep up their shine and a spot free finish.
It forms an outstanding rather permanent chemical bonding with surface and gives them an excellent stain & contaminant resistant ability.
KEY FEATURES
Makes them spotless and shinier than factory finish.
Great protection against brake dust, dirt and grime.
Clears the corrosive elements and shines them for longer.
Reveals the true beauty of the wheels like no other service.
Enhances your driving experience and joy.
Makes wheels durable against heat and friction.
Protects against oxidation and harmful UV rays.
Makes wheels resistant to stains and chemicals.
| | |
| --- | --- |
| Durability | Upto 1 Year |
| Coating Thickness | 200-300 nm |
| Surface Type | Alloy Metal |
| Temperature Durability | 275 °C |
| Chemical Resistance | 12>ph>1 |
| Appearance | Yellowish Liquid |
| Dry Film Thickness | 600-800 nm |
| Consumption per Unit Area | 5-8 mL/m2 |
| Dry to Touch Time | 4-6h |
| Application Temperature | 5°C-30°C (≤50% RH) |
| Temperature Durability | +275°C |
| Water Contact Angle | 106° @10 µL |
| Water Sliding Angle | 12° @20 µL |
| Oil Contact Angle | 89° @10 µL |
| Curing time | 24h at 23°C - 50% RH |