How to restore leather seats the Devils way!
Detailing Devils offers the best in industry automotive detailing, nano-ceramic coating, car washing, Paint Protection Film etc. at reasonable prices. We have been bringing vehicles to a new life since 2016 and looking forward to do the same for decades to come.
And in today's post we will tell you how to restore leather seats in easy and effective steps. But before jumping right into the business, let's go over some other important stuff so that you can make the most of your car's leather restoration job.
Leather seats are made by tanning hides and then treating them with chemicals. This process makes the leather soft and supple. However, this treatment also makes the leather fade over time. Heat, sunlight, and moisture damage leather.
So if you want your leather seats to stay beautiful, you need to protect them. The Detailing Devils expert guides will show you how to properly care for your leather seats.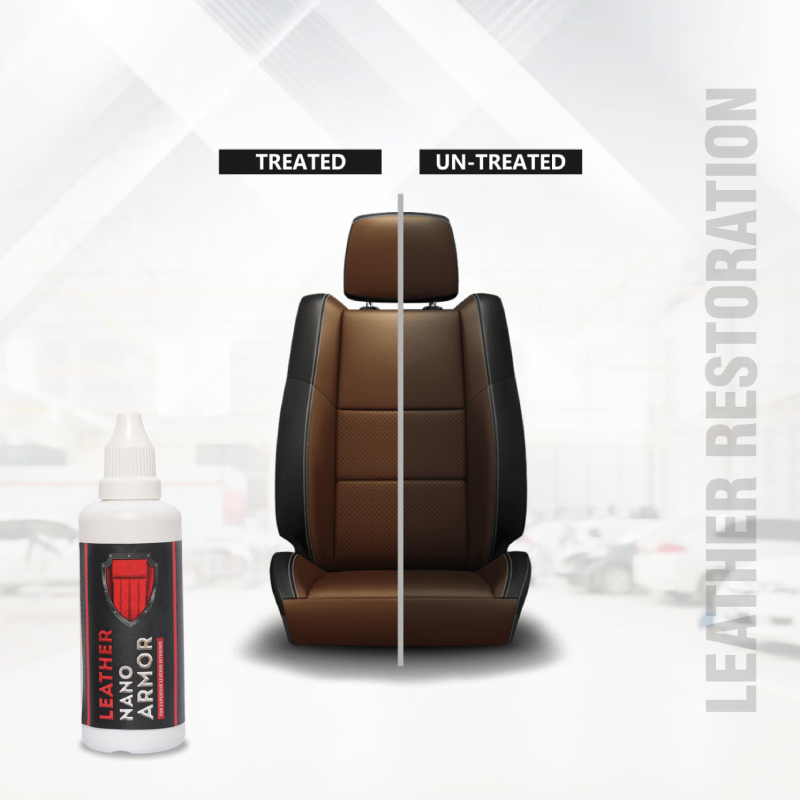 Safety
Working on cars can be messy. You'll need to wear safety goggles, gloves, and coveralls. You should also use a dust mask.
Nitrile gloves (to repel chemicals used and irritants in the seat cushions).
Long-sleeve shirt to protect your arms.
Safety Glasses
Ventilator (optional)
Organize your tools and gear so they're easy to grab when needed. You'll be glad you did. You'll need a garage floor, driveway or street parking that's also well ventilated. Make sure you're not breaking any codes by using the street.
What you'll need
A couple of buckets
Vacuum
Hairdryer
Sponges
Microfiber towels
Screwdriver
Socket wrench set
Scrub brush
Parts list
Leather Conditioner and Cleaner
Leather Recoloring
Car Interior Cleaner
Now without further ado, let's make your ride's leather shinier than ever…
How to restore your leather seats
Floor mats should be removed before cleaning the car. Scrub the floor mats with soap and water. Wipe off excess water.
Let the floor mats dry. Using an appropriate socket wrench, detach car-seat base from floor. Remove the seats and place them on a worktable or bench.
Vacuum the car, removing any pocket-lint, leftover cookie crumb, and other debris that might be caught in between or underneath the seats and their padding, as well as the seat crevices.
Vacuum the seat-crevices to ensure there's no debris that could mix up with the leather reconditioner and cause a mess.
Apply a small amount to a clean microfiber towel and apply it to the leather surface to test. If it does not negatively impact the leather surface then continue.
Apply a large amount of reconditioning to a clean microfiber towel and apply it across all of the seats' surfaces. Do not apply to the seats' crevices and crease.
Dilute the reconditoner with water to a 7/3 product-to-water ratio and apply to crevice and crease. Once you've applied the reconditoner across all of the seats surfaces, let dry in open air.
If you're unhappy with the colour, follow the recolouring steps below. If you're happy with the colour, reattach seat bases back onto seat frames.
Congratulations, you're done!
Our studios all over India such as Detailing Devils Vasai, Noida, Paschim Vihar, Gurgaon etc. take special pride in making your ride the shiniest and the most beautiful on roads.
If you ever feel like selling your ride, just call Detailing Devils and we will show you why you should continue to use it and save your hard-earned money.