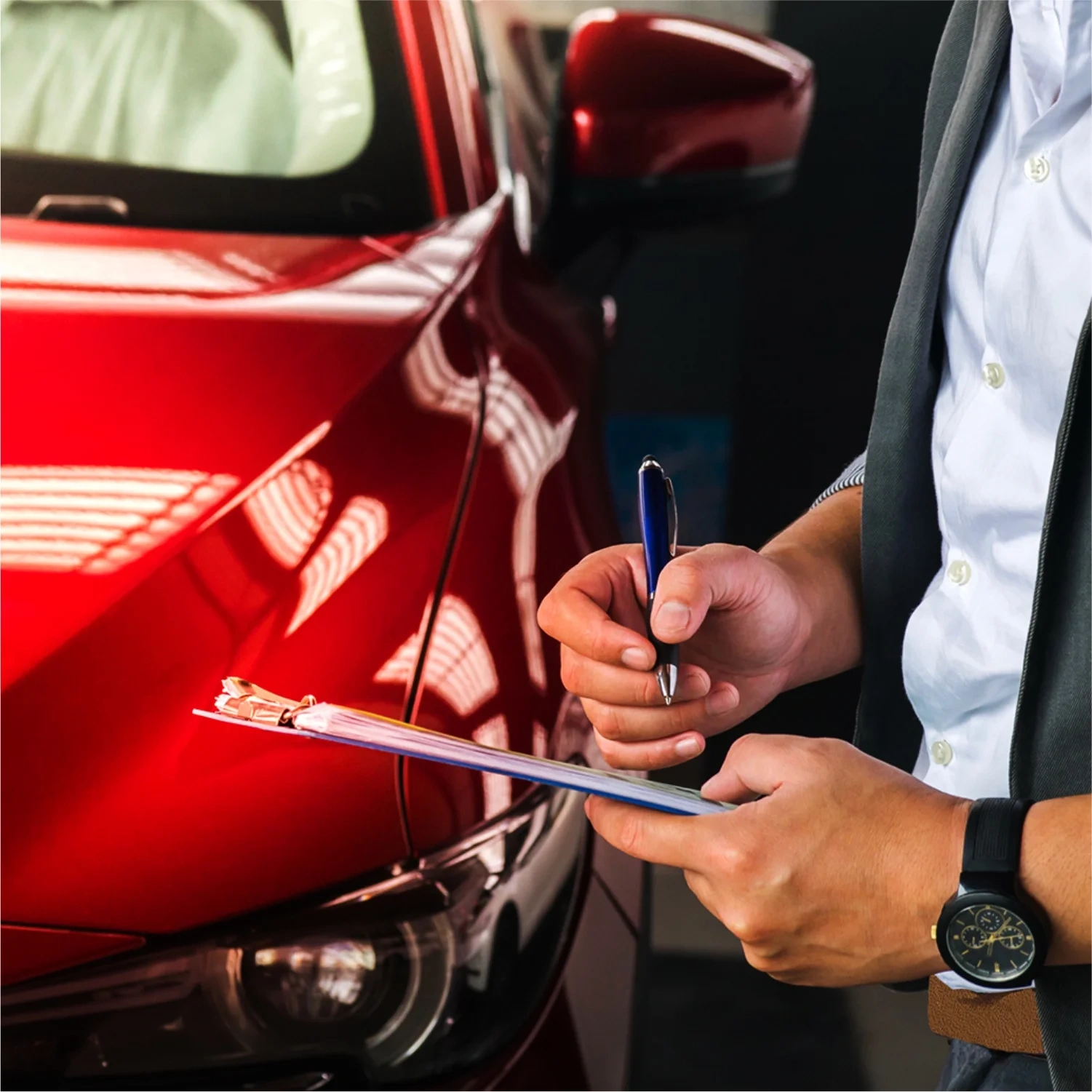 What it is?
Yearly Inspection is our special service that restores the lost shine and elegance of your ceramic coated vehicle through a high-quality cleaning and detailing process.
Our professional technicians make sure that the ceramic coating on your ride lasts for a long time and possibilities for paint correction are minimized.
Why is it required?
No matter how great a detailing or coating job has been, the vehicle will need an inspection in a while to make sure that everything is spot on.
Our technicians will check for any uneven coverage, high or low spots, minor scratches or any bad washing technique that your ride might be going through so that any bigger issue doesn't occur.
When is it done?
Yearly Inspection is provided to you once a year depending on the package you have availed. We have warranty packages ranging from one year, three years, five years, and six years of protection.
How is it done?
Skin Restoration Service (SRS) of the vehicle i.e. restoring the shine, removing minor scratches & swirls, and getting rid of the stubborn dirt from the vehicle's surface.
Cleaning of complex or small parts like chrome, door handles, alloys, brand logo, number plate etc.
Regular vacuuming of the interior (dashboard, trim areas, seats, mats etc.)
Finally a thorough washing of the vehicle.
Benefits of Yearly Inspection Package
Yearly Inspection Package restores the lost shine and beauty of your vehicle.
It gets rid of the hidden and stubborn dirt and dust in the vehicle.
The small parts of the vehicle like chrome, door handles, alloys, brand logo etc. look new again.
The interior of the vehicle is also vacuumed to perfection.

High quality vehicle inspection service.

Carried out using premium and special products/services.

Gives a deep shining and cleaning effect.

Gets rid of the minor scratches and swirls from the vehicle's surface.

Removes hidden and stubborn dirt, dust, and harmful contaminants.

Includes cleaning and shining of small vehicle parts.

Top quality interior vacuuming also included.

Makes the vehicle hydrophobic i.e. much easier to clean than before.