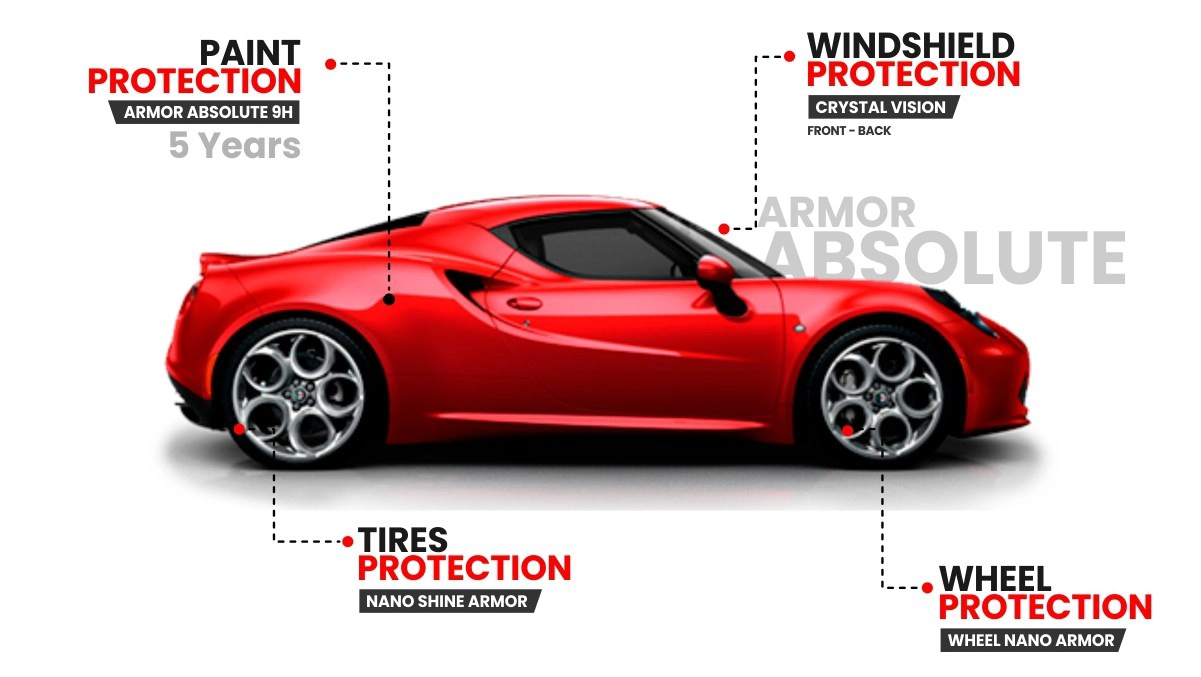 Armor Absolute is our one of the most premium and effective exterior protection service which shines the vehicle just like the day when it was first bought.

It brings the best out of a vehicle by getting rid of the old and dull layer and replacing it with a shiny and new one. This is the complete exterior detailing package for cars and bikes available at Detailing Devils.
Armor Absolute has 5 year warranty on the shine of the painted body.
Under this package
The entire exterior of the vehicle is pre-cleaned.
The painted body is then restored with the skin restoration system.
The following parts in a vehicle are coated with our ceramic coatings to enhance the shine & gloss and also its protection factor.

– The painted surface and headlights & taillights with 9H DNA Absolute, front & back windshields with Crystal Vision, alloy wheels with Wheel Nano Armor, and tires with Nano Shine Armor.
– The painted surface, headlights & taillights, and chrome with 9H DNA Absolute, alloys with Wheel Nano Armor.

The entire detailing process takes 6-8 hours (depending on the condition of the vehicle) and the coatings take 48 hours to fully cure.
You also get a complimentary post-coating wash that must be availed within 10 days after getting the service.
Benefits of Armor Absolute
Your vehicle will look brand new for a long period of time.
Makes the surface of your vehicle ultra-durable.
Gives your vehicle an extra and super strong layer of protection.
Makes it repel dirt and mud like drops of water.
Makes the surface highly hydrophobic i.e. much easier to clean than before.
Protects your vehicle against harmful UV Rays.
Gives great protection against chemical stains.
More effective and durable than other paint protection methods.
Offers your ride an attractive Candy-Like Gloss.
4 complimentary maintenance (1 every year)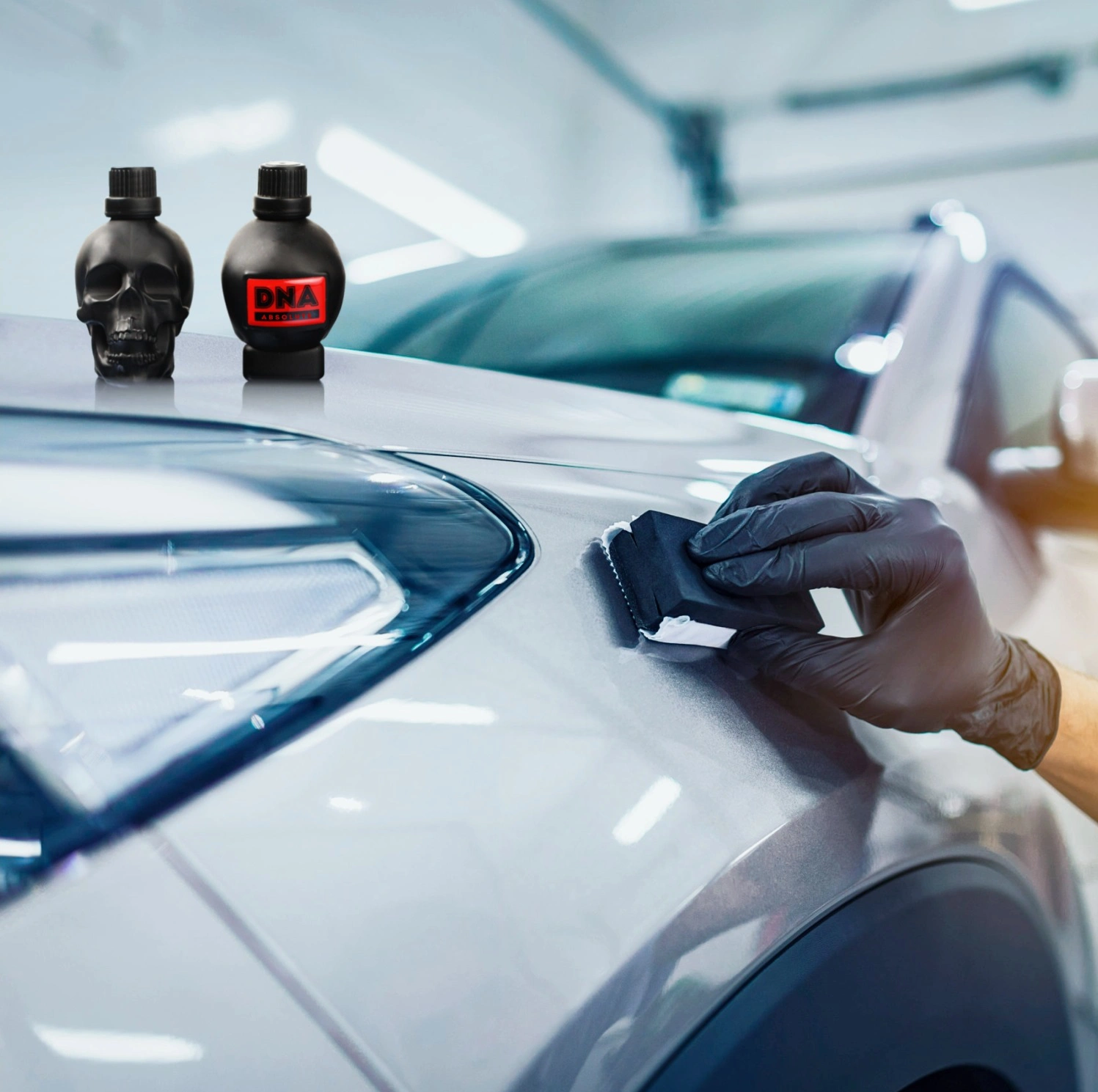 Top of the line and highly effective exterior protection service
Shines the vehicle more than the factory finish
Most effective and durable service that gives great value for money
Protects it against external harm, dirt, dust, water etc.
Makes your ride much easier to clean than before.
Saves your money in the long run to buy a new vehicle.
Enhances the resale value of your ride considerably
Enhances your riding joy and experience more than ever