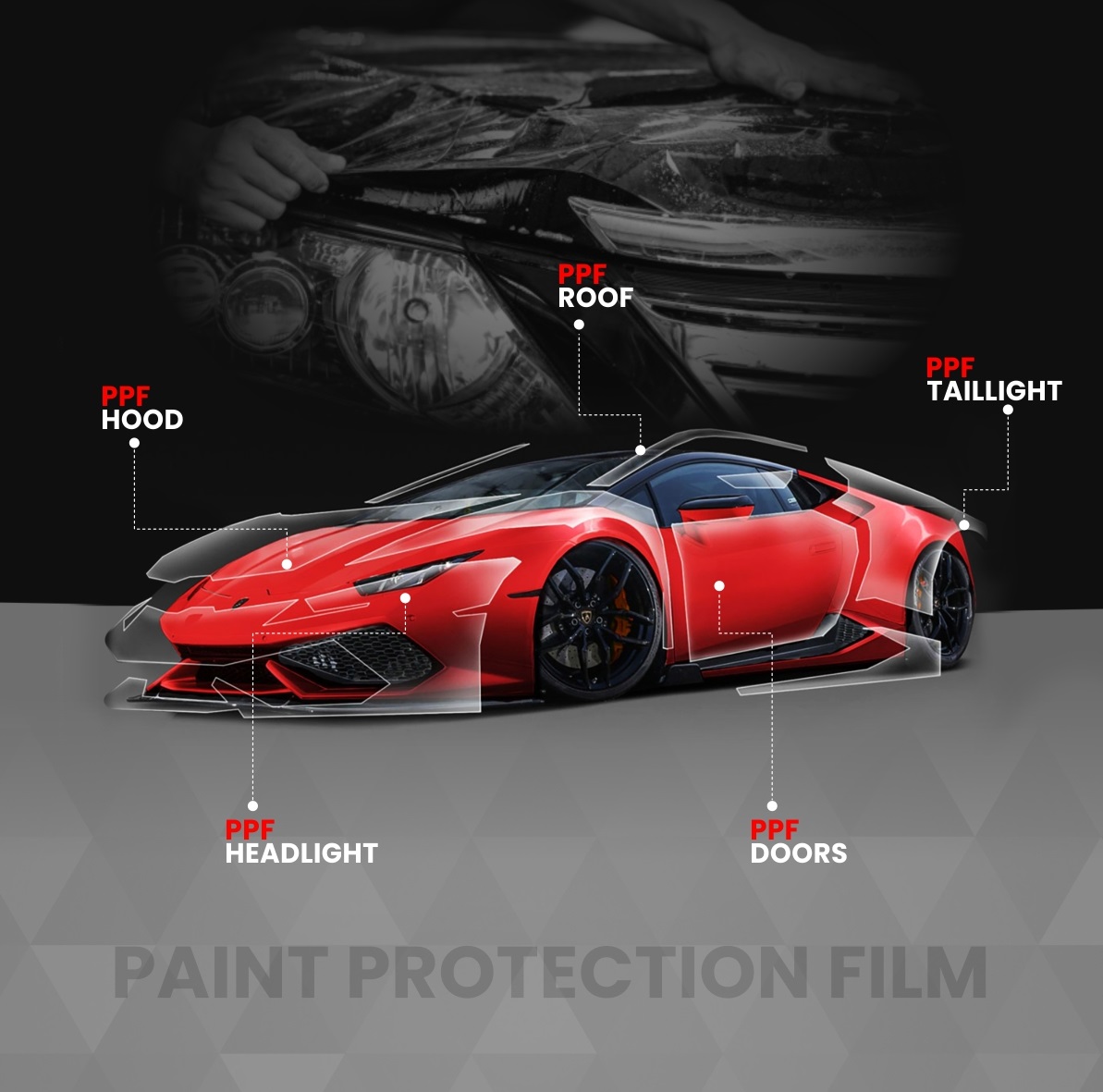 Detailing Devils PPF is expertly designed to deliver the highest level of protection. It's a specially formulated thermoplastic polyurethane film which not only protects the vehicles from scratches but also from minor damages caused by stone chips and debris.

Its great reliability and performance makes it a perfect paint protection film. Plus, it has self-healing property which takes care of minor to medium scratches.
Paint Protection Film has 5 Year Warranty for the Shine and 3 Year Warranty for Self-Healing.
Under this Package
The entire exterior of the vehicle is pre-cleaned.
The painted body is then restored with the skin restoration system.
The following parts in a vehicle are coated with Paint Protection Film and our various coatings to enhance the shine & gloss and also its protection factor.

– The body, headlights, and taillights with PPF, front & back windshield with Crystal Vision, tyres with Nano Shine Armor, and wheels with Wheel Nano Armor.
– The body, headlight, and taillight with PPF, tyres with Nano Shine Armor , and wheels with Wheel Nano Armor.
You also get a complimentary wash that must be availed within 10 days after getting the service.
Benefits of Paint Protection Film
Gives a beautiful polished look to your ride.
Protects against minor scratches from stones, salts and other elements.
Gives superior protection against chemicals and corrosion.
Makes the surface ultra-resistant to high temperatures.
Gives stain resistance to the surface.
Makes surface more durable than before.
Increases the resale value of your ride.
4 complimentary maintenance with this service (1 every year)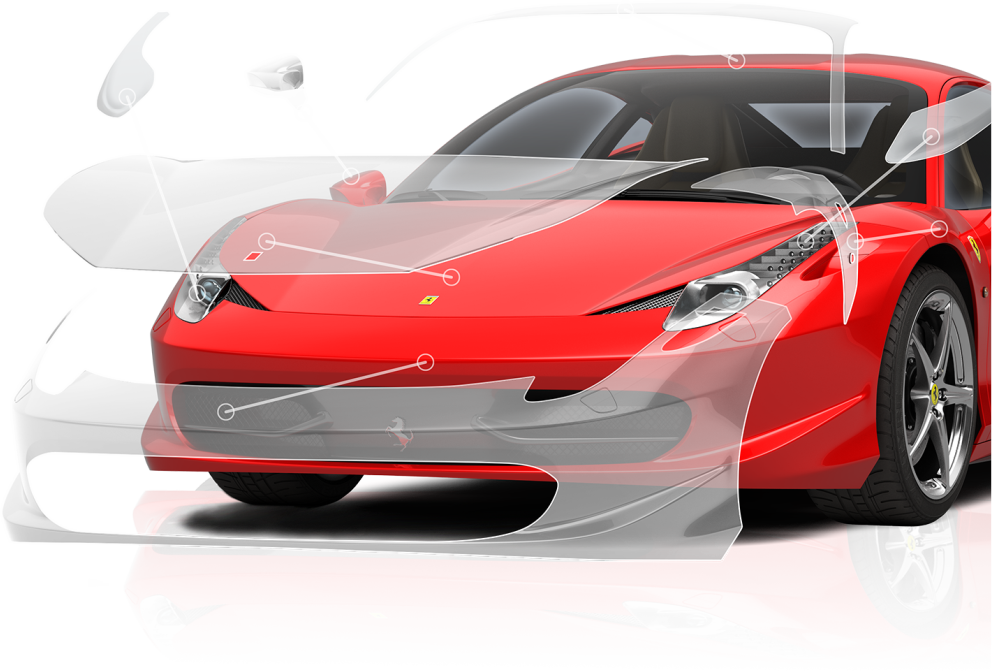 Self-heals minor to medium scratches
Higher gloss and more clarity than other brands
Easy to clean as it has great water repellency
More durability than other films in market
Easy to install on straight as well as curved surfaces
Resistant to stains, yellowing, dirt etc
Excellent solvent resistance and other chemicals
Effective protection against external elements