Fabric Armor
Restores & protects car fabric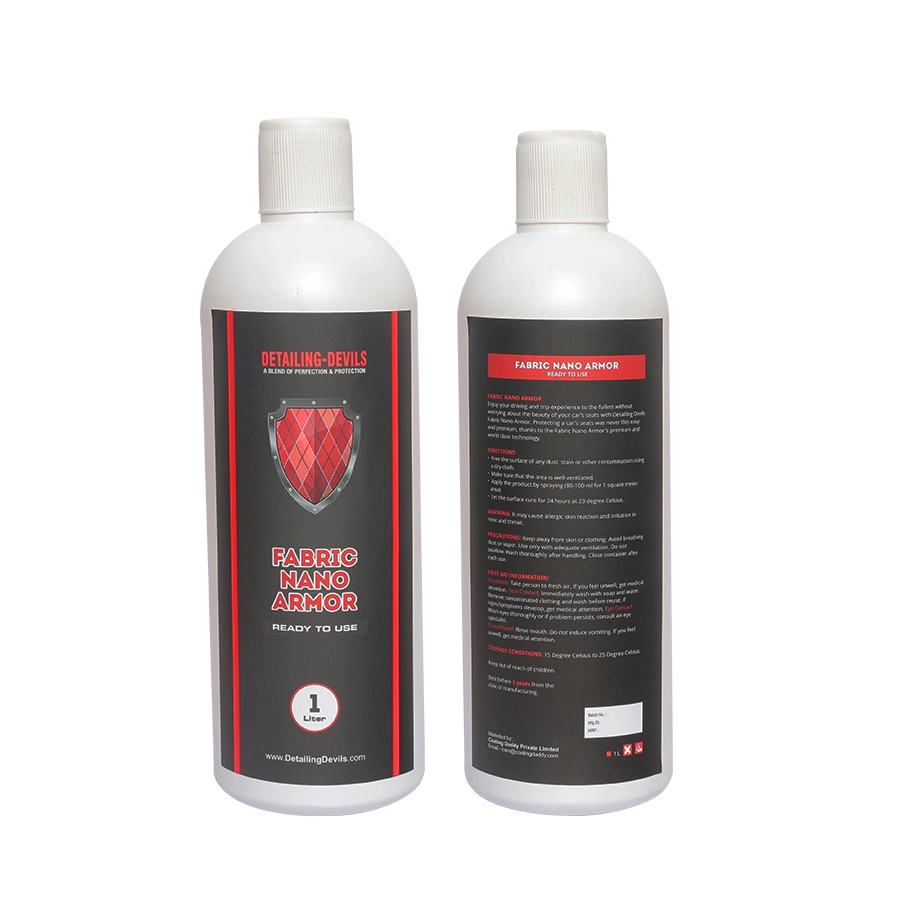 Fabric gives a great look to the vehicle and comfort to the passengers but are very difficult to clean if dirt and dust gets too deep inside them.
Our Fabric Nano Armor cleans the fabric inside your vehicle and makes it look amazingly new. It also forms a strong protective coating around the surface so that the dirt and damages gets minimized. The warranty of Fabric Armor is 6 months .
Under this Package
- The fabric parts of the car are pre-cleaned.
- Then these parts are coated with our special fabric nano ceramic coating Fabric Nano Armor.
Benefits of Fabric Nano Armor Protection Package
Removes dirt and spots from the fabric totally.
Makes it look clean, fresh and hygienic.
Enhances the aesthetic appeal of the car's fabric.
Makes the fabric water-proof, breathable and oleophobic.
Cleans and prevents the stains by forming a protective shield around it.
Protects the fabric against UV rays.
Gives an easy-to-clean effect to the fabric.
KEY FEATURES
Makes the car fabric brand new and protected.
Great protection against anti-fouling, stains, water etc.
Makes it more breathable and durable than before.
Makes the fabric waterproof and much easier to clean.
Gives fabric a pleasing fragrance and more hygiene.
Decent protection against scratches, dirt and other contaminants.
100% safe and no side effects at all on the car's fabric.
More durable and effective than any other coating in the market.