Leather Armor
Transparent protective coating for car leather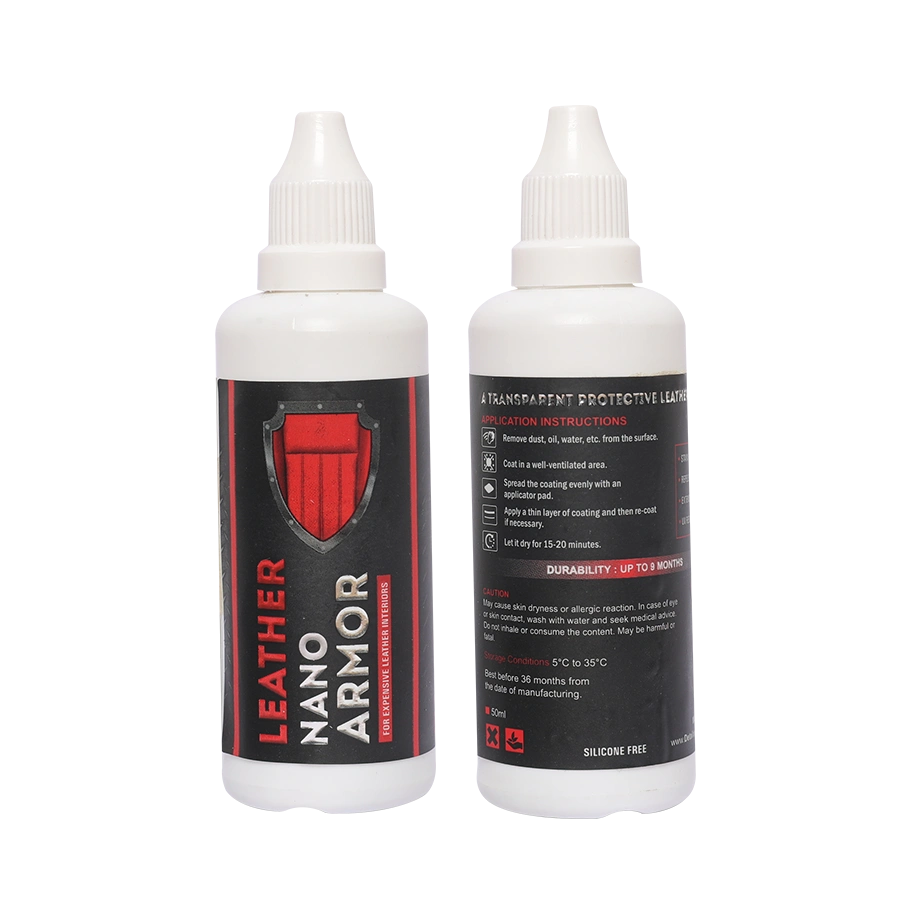 Leather enhances the look of your vehicle more than any other material can. But because of its composition and structure, it's prone to severe dirt and damage.

Keeping this in mind, we have added a specialized leather protection service in our catalogue to give this royal material the much deserved care.
The Leather Armor is a premium and high-performance service that cleans and restores the leather surfaces inside the interior of your car and protects it from external elements for a long time. The warranty of Leather Armor is 6 months .
Under this Package
The leather parts of the car are pre-cleaned.
Then these parts are coated with our special leather nano ceramic coating Leather Nano Armor
Benefits of Leather Armor Protection Package
Leather Armor restores the cleanliness of leather parts of the car and makes them look new.
It helps in the removal and prevention of stains through a strong protective coating and eliminates your hassle of cleaning leather again and again.
Gives a deep gloss to the leather making your interior look top-class.
Enhances the overall look of your ride.
Protects the leather against UV rays hence enhances their durability.
KEY FEATURES
Premium and transparent Car leather protection coating.
Great protection against water, oil and other harmful elements.
Makes it more durable and shinier than before.
Makes it more breathable and lively than before.
Makes the leather waterproof and much easier to clean.
Gives car's leather a pleasing fragrance and more hygiene.
Decent protection against scratches, dirt and other contaminants.
100% safe and no side effects at all on the car's leather.